Invitation to the 22nd General Assembly of the International Dance Council CID
As a member of the International Dance Council you are invited to attend the 22nd General Assembly to be held on Sunday 17 December 2017 at the Old Parliament in Athens.
CID does not provide financial assistance for travel or accommodation. You can apply to your country's National Commission for UNESCO and to public or private sponsors, on the basis of this invitation.
Only CID members can attend the General Assembly. Members unable to attend can send a proxy for another member. Working languages are English and French, without translation.
For further information please contact the CID Secretariat.
Prof. Alkis Raftis
President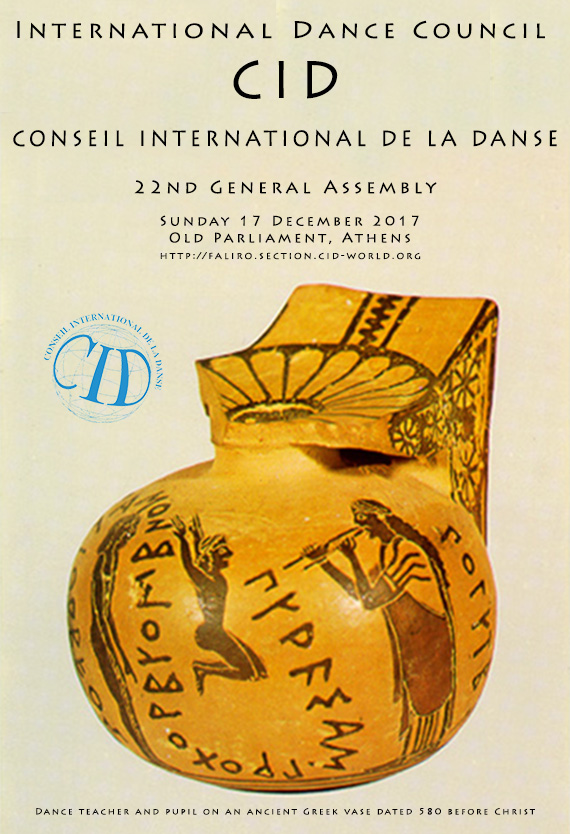 Invitation à la 22ème Assemblée Générale du Conseil International de la Danse CID
En tant que membre du Conseil International de la Danse, vous êtes convoqué/e à la 22ème Assemblée Générale, qui se tiendra le dimanche 17 décembre 2017 dans le Palais de l'Ancien Parlement à Athènes.
Le CID ne pouvant pas prendre en charge les frais de voyage ou d'hébergement, vous pouvez faire une demande auprès de la Commission Nationale pour l'UNESCO de votre pays ou bien auprès d'organismes publics ou privés, sur la base de cette invitation.
La présente convocation peut être utilisée pour soutenir votre demande de visa auprès des autorités consulaires, si nécessaire.
Pour des renseignements complémentaires veuillez visiter http://Faliro.Section.cid-world.org   ou contacter le Secrétariat du CID.
Prof. Dr. Alkis Raftis
Président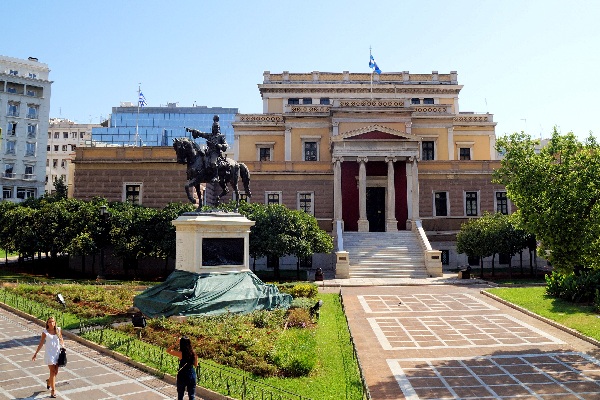 The Old Parliament / Athens, Greece