1st World Festival of Indian Dance
Athens, Greece, 17-19 July 2023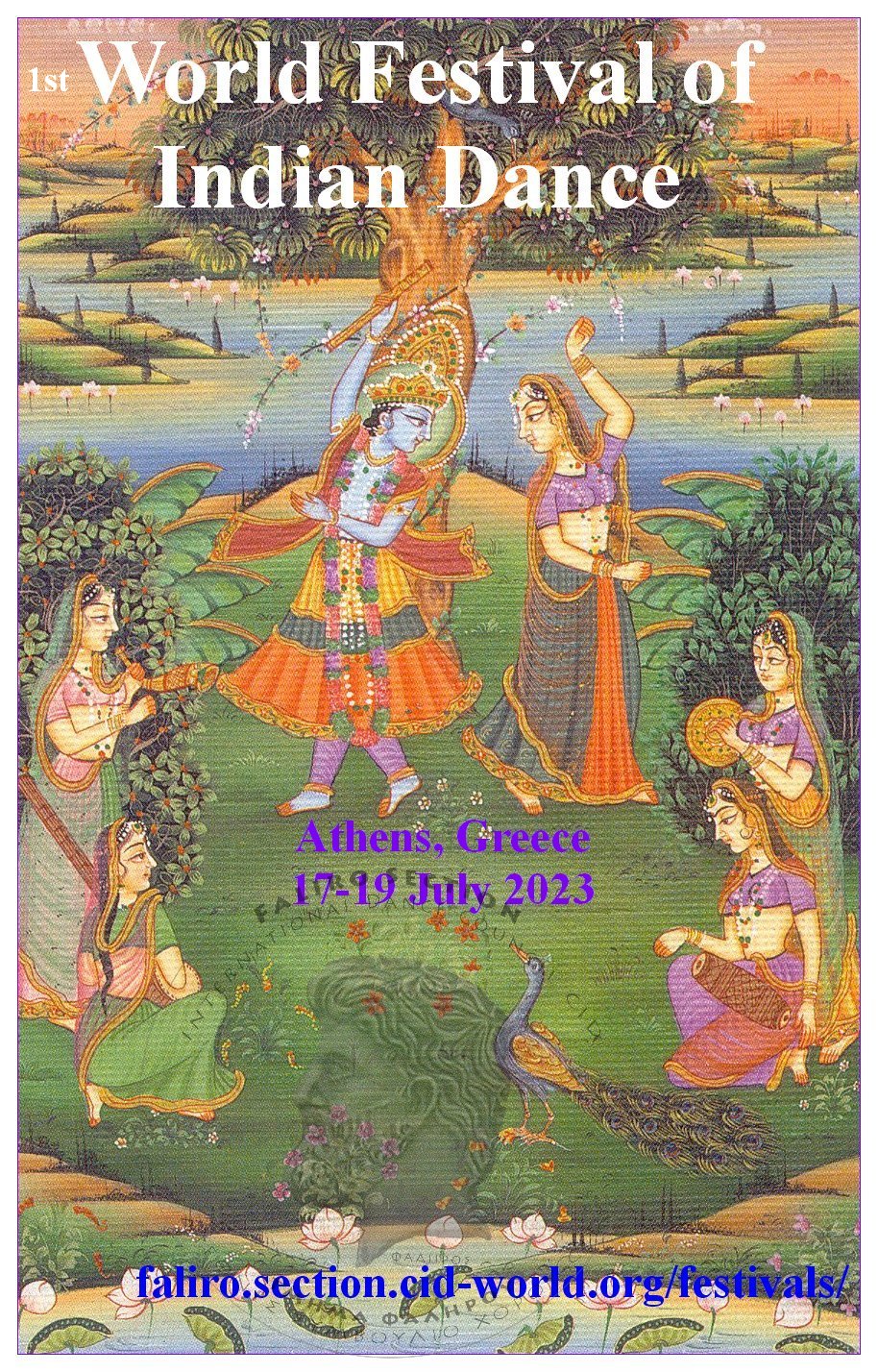 You are invited to take part in the World Festival of Indian Dance 2023. For the first time in history select performers from dozens of countries will appear at a single event.
A most respected organizer (a national dance theatre celebrating its 70th anniversary), a most illustrious venue (under the Acropolis of Athens, cradle of Western civilization), a most demanding audience (700 dance professionals)
Specifications
All forms of Indian classical dance: Bharatanatyam, Kathak, Kathakali, Kuchipudi, Manipuri, Mohiniyattam, Odissi, Sattriya
Performances by companies, duos or soloists, with or without live music
Duration of performance between 5 min. for solos and up to 15 min. for companies
Performers must be members of the International Dance Council CID at UNESCO. Others are invited to apply for membership: www.CID-world.org
Preference given to dance schools awarding International Certification to their students at the special ceremony
Absentee performers can register to present online
Assisting participants and accompanying persons in obtaining a visa to the European Union.
You can apply now and register later. To apply for a visa and/or financial assistance, registered participants receive an official Certificate of Registration.
ExecSec@CID-world.org http://faliro.section.cid-world.org/festivals/
Organizers
Faliro Section CID http://faliro.section.cid-world.org
Dora Stratou Dance Theatre www.GRdance.org